About Us: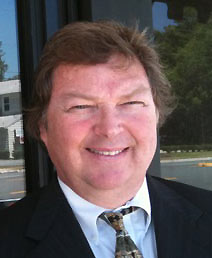 Former Prosecutor With Decades Of Experience
We work hard to maximize outcomes for clients. We take our ethical duty to zealously represent our clients very seriously and strive to provide the very best legal advice and representation. Our experiences help us provide such advice and representation. There is no better training for an attorney than to try cases as a prosecutor. This firm was established in 2000. Robert Fishback worked as an attorney at Florida Federal Savings Bank from 1989-1991. He then served as a prosecutor from 1991-1999. From 1999-2000 he worked as an insurance lawyer for Webb & O'Quinn, P.A., until he went out on his own to serve the people of Jacksonville, and North Florida.
Our mission is to help our clients achieve the best possible outcome.
At the Duval County State Attorney's Office, Robert Fishback tried 71 jury trials, and handled thousands of criminal cases. If you have a need for a criminal defense attorney, this firm has the experience you need, and the knowledge you need. That experience also translates well to Family Law. Knowing how to put together a trial, and knowing the rules of evidence, are an invaluable asset when things get tough in the family law courtroom. This firm has tried many family law cases before Judges in Baker, Clay, Nassau, St. Johns, Union, and Duval County. We have the trial experience to help you with your Family Law Issue as well.
Awards
Juris Doctor, Stetson University College of Law 1989
Admitted Florida Bar 1989; Former Prosecutor 8 years
Bachelor of Art, University of Florida 1986